The Poke Bros franchise began when 3 friends from Columbus, Ohio decided to bring the delicious, healthy fresh fish options they were used to experiencing in Hawaii and California to the hungry foodies of the Midwest. The first location opened near the Polaris Fashion Place north of Columbus in October 2016 to rave reviews and widespread media applause.  From there, it was only a matter of expanding the concept into a scale-able franchise that was simple to operate and wildly popular among customers.
Bringing decades of family restaurant franchise experience, the Poke Bros founders continue to advise and guide new locations and franchisees in developing a local customer base and maintaining the delicious standards of quality food at an affordable price.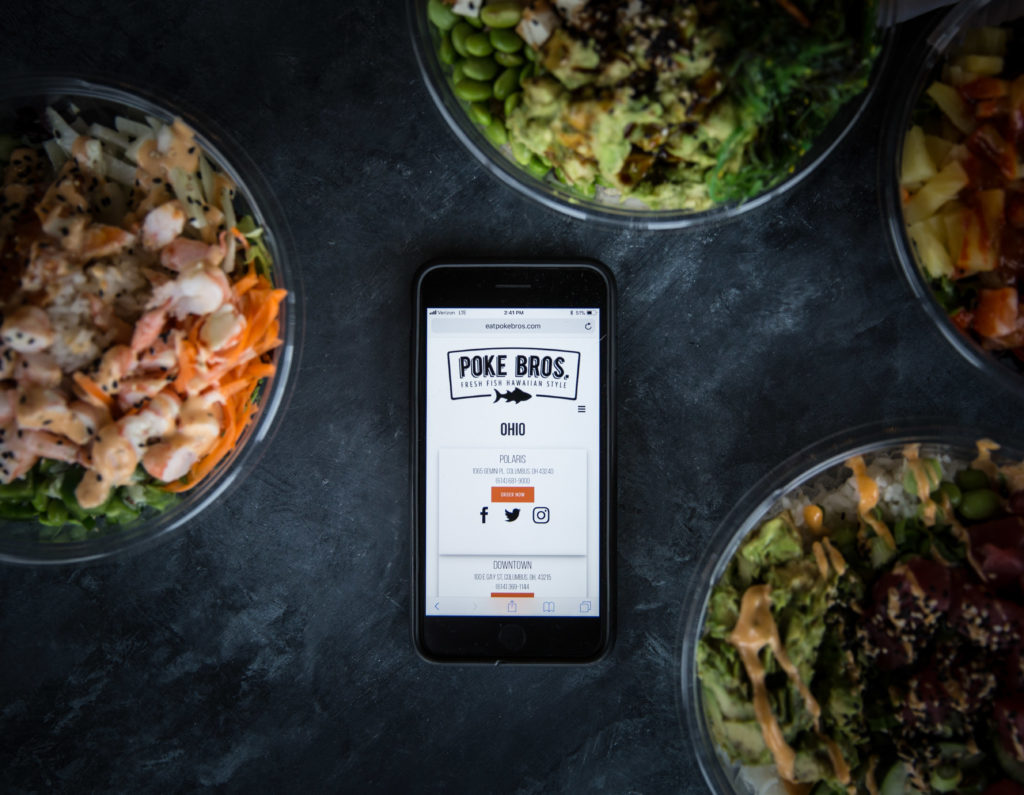 We believe in healthy, delicious food and friendly people. That's the core of what makes the Poke Bros brand viable and popular. With a straightforward fast casual concept that's both familiar and expedient, each Poke Bros location is easy to open and operate. Today Poke Bros has 24 open locations across 6 states, with 6 locations ready to open within the next 4 to 6 months. Both our food and our team members receive countless positive reviews all over the Midwest and the demand for new Poke Bros locations roars across social media in neighboring states and regions. We intend to have over 50 locations open by 2020, building a home-grown brand that's widely recognized and popular online.
A Sound Business Opportunity
Every aspect of the Poke Bros franchise is designed to be efficient, profitable, and consistent for our customers. Combining an excellent business opportunity with a popular dish and established brand, Poke Bros offers entrepreneurs a high-growth investment vehicle that is poised to sweep the country in the next 2 to 4 years.
We have carefully crafted a robust Asian fusion menu that satisfies seafood lovers as well as those with more reserved tastes and specific dietary restrictions. Our restaurant stores vary from 500 to 2500 square feet, leaving room for innovation at your preferred location. Team training, online ordering, and local marketing are all packaged together to offer complete support and long term success.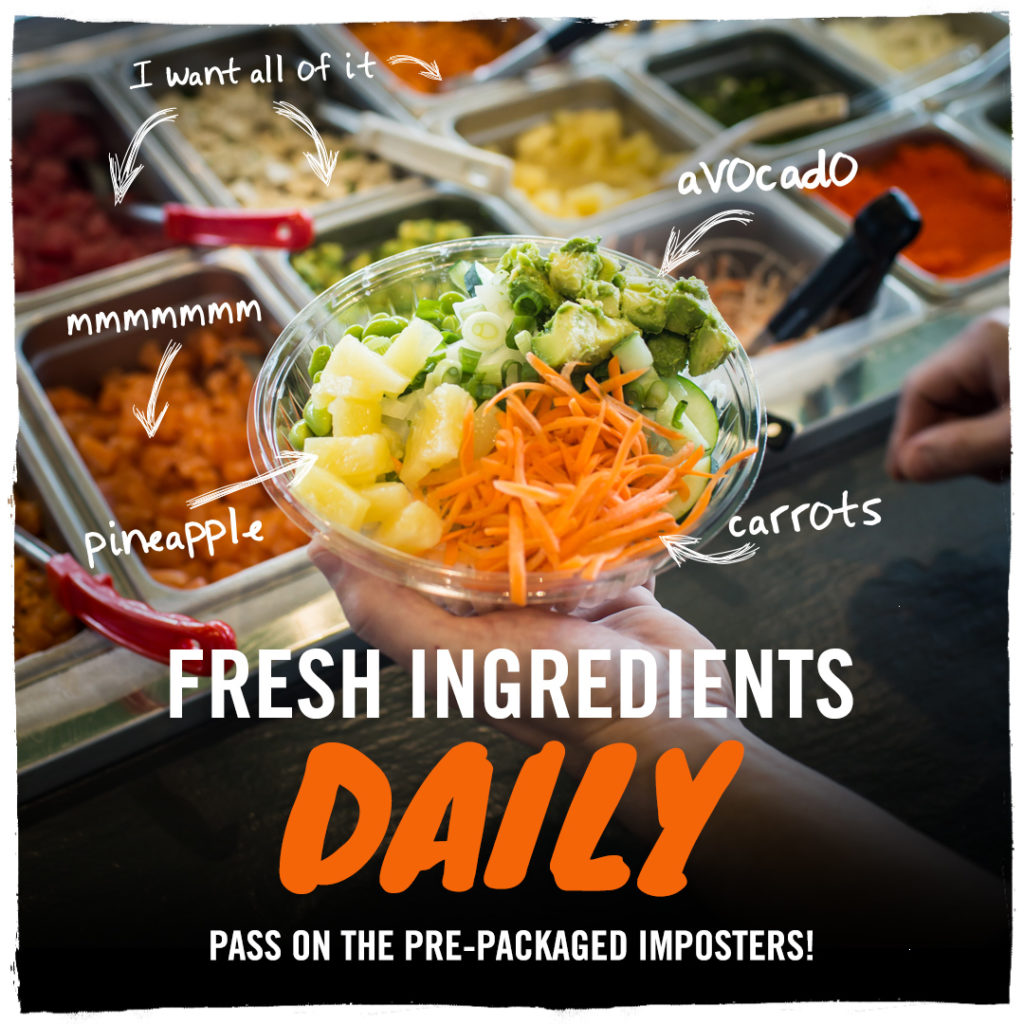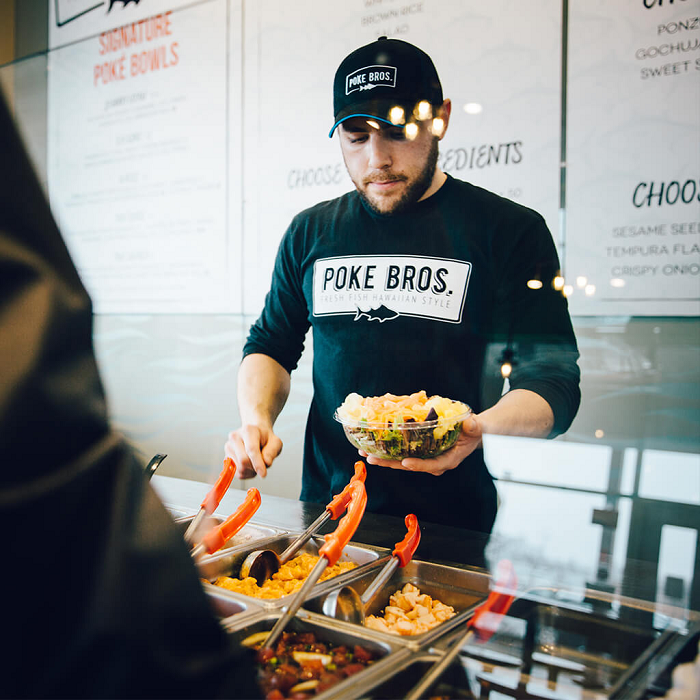 An Intelligent Investment
We are committed to building an expansive and profitable restaurant franchise chain that delivers fresh, delicious, healthy food to people all over North America. We're actively looking for like-minded professional franchisees to help us expand into new territory and markets. Our concept welcomes experienced restaurateurs and restaurant development groups interested in building on our solid brand with local ingenuity and strategic menu sourcing.
Ideal candidates operate in the eastern half of the United States with 3+ years of food and beverage experience and a minimum of $100,000 in available capital for each new restaurant location.
Multi-unit location development is preferred (not required) for primary and secondary markets.  Single unit development is a consideration in smaller thriving markets in North America. To help protect your investment, a cost-free project funding assessment will be made available.
A Company that's Behind You 100%
By signing on with Poke Bros, you're joining a close family and tightly-knit team. We've organized our business partnerships to provide constant engagement and profit-centered support for new store operations that set you up for success.
Franchisee support and benefits include:
Free project review and funding assessment with our corporate office

National site selection and lease negotiation

Clean, modern brand and store design

Construction management and store setup support

Ready-to-go In-Store promotional materials, signage, and collateral

All-inclusive initial training for you and your team

Corporate support and oversight for the first 2 weeks of operation

Efficient Point-of-Sale and inventory management systems

Menu customization and development

Reliable fresh (sustainable) seafood and ingredient suppliers

Robust web presence and online marketing initiatives

Access to our dedicated local marketing and PR professionals

Online and Mobile Ordering systems and customer retention programs

Social Media and Advertising content and Brand Marketing

Grand Opening marketing campaign and event kickoff
Interested in joining our rapidly expanding multi-location fast casual restaurant franchise
to take fresh, healthy, delicious poke into new and untapped markets?
Fill out an application form and let's discuss how we can partner for a very profitable future!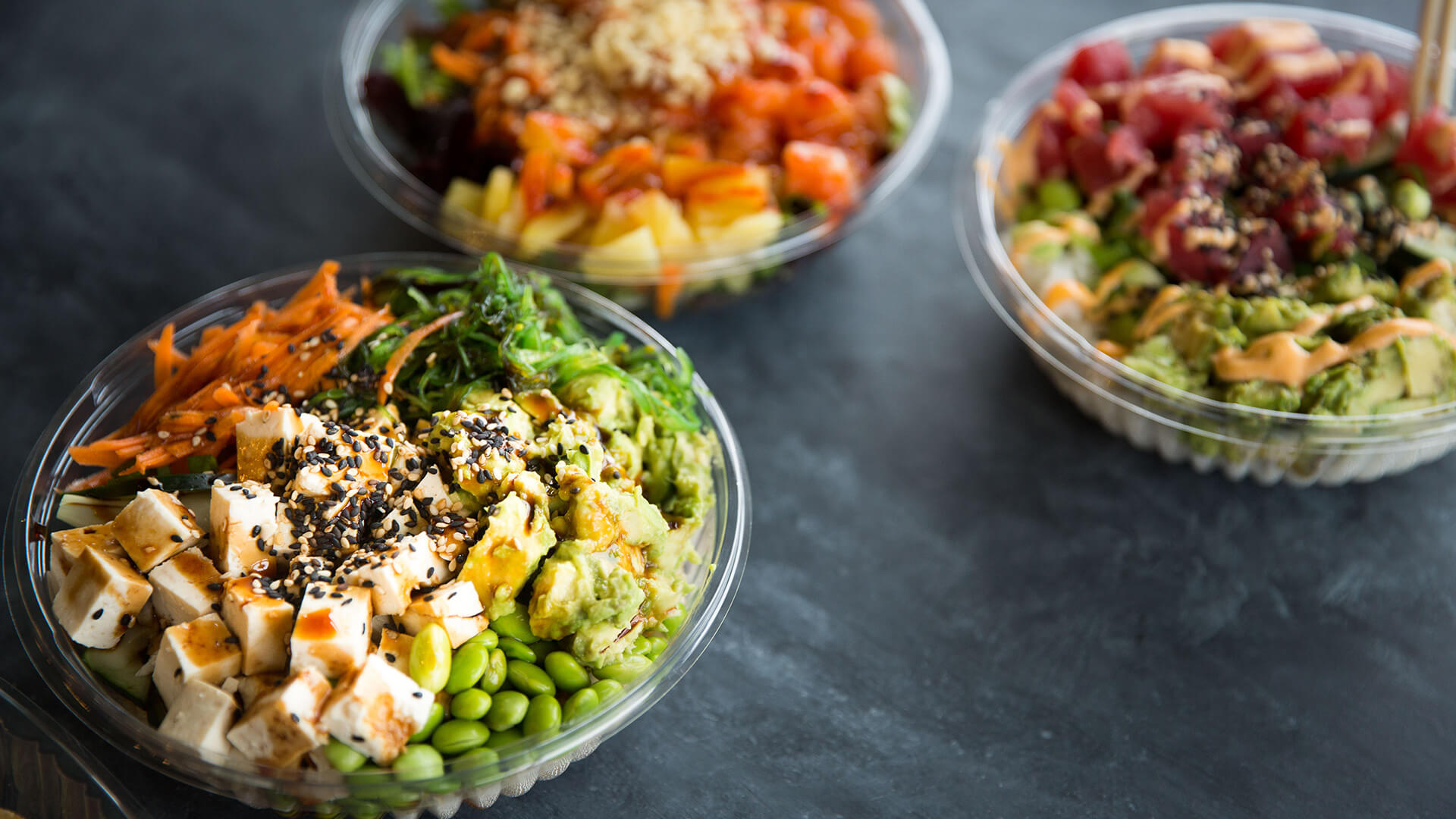 Get the latest updates to our menu and receive exclusive
special offers and discounts.